ABOUT US
Judovsko združenje Slovenije
Jewish Association of the Republic of Slovenia – Orthodox Jewish Community (Judovsko združenje Slovenije – skupnost tradicionalnih Judov), was founded due to the fact that for a time there was no Jewish religious life in Slovenia that could have been attributed to the work and activities of a Jewish community. Jewish Association of Slovenia, which is recognized by the Slovenian Ministry of Culture, was essentially founded by its current President Elie Rosen and Vice-President Sara Bozanić, together with Chief Rabbi Ariel Haddad. It strives to develop and expand traditional Jewish community life and to strengthen it internally. Naturally, this includes regular prayers, celebrations of the Jewish holidays, religious instruction for children and lectures, etc. Furthermore, Jewish Association of Slovenia defines itself as well as an ambassador for Jewish culture in a non-Jewish environment.
Jewish Association of Slovenia is the only Jewish community in Slovenia that, according to its statutes, is committed to traditional Judaism and makes the Jewish religious law, the Halacha, the standard for membership and its work.
The continuity and stability as a mediator of traditional Judaism is also expressed in the fact that the chief rabbi of Jewish Association of Slovenia has been practicing his rabbinic activities in Slovenia for more than twenty years, and sees our community as a guarantor for the best possible continuation of his work. As the only Jewish community in Slovenia, Jewish Association of Slovenia has a rabbi with decades of experience in Slovenia, a synagogue, and a burial ground – all the fundamental pillars of a Jewish community. The prayers in our synagogue are led by a permanent cantor.
Jewish Association of Slovenia is not only active in the capital Ljubljana. Many of our members also come from the Prekmurje region, so we strive to develop our activities in this area of Slovenia as well. Constant contact, especially in the area around Murska Sobota and Lendava, is therefore particularly important to us.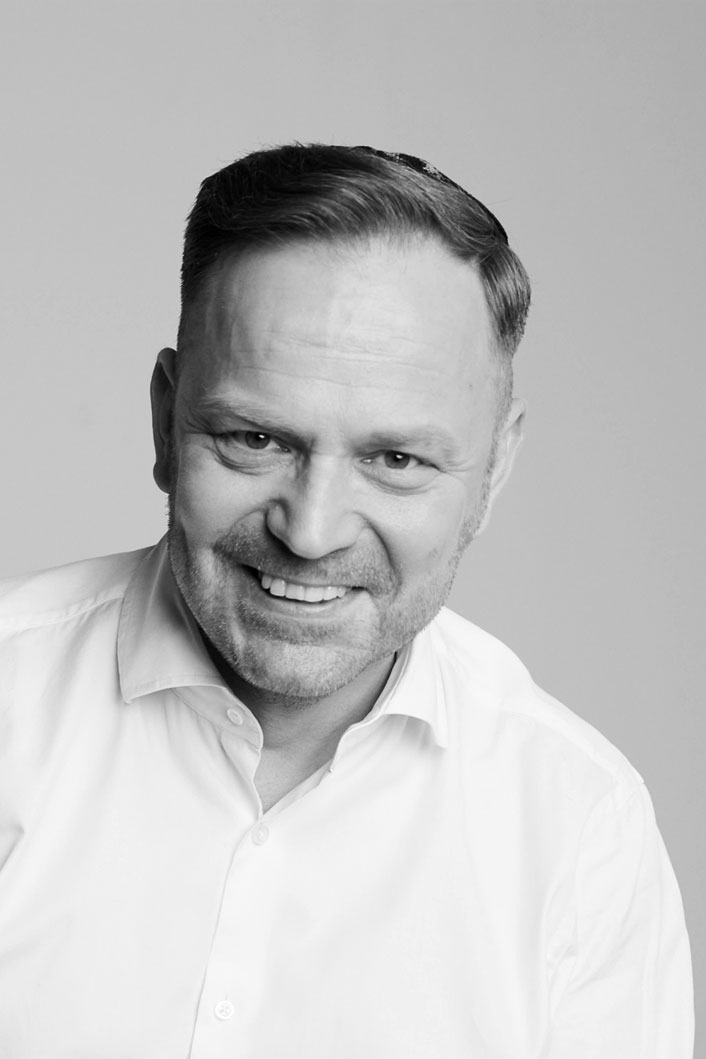 MMag. Elie Rosen
President
President MMag. ROSEN, born in 1971, lawyer and economist, is one of the founders of Jewish Association of Slovenia and was elected its first president in 2022. He has lived both in Slovenia and Austria since 2021. As early as 1988 he successfully initiated the rescue of the synagogue in the Austrian town of Baden near Vienna, and together with the current President of the European Jewish Congress, Dr. Ariel Muzicant, achieved its renovation through public funds in 2002. Today he serves as the synagogue´s affiliated cultural center´s managing director, focusing on intercultural sensibilization. Since 1998, President Rosen has also been President of the Jewish Community in Baden; since 2002 Rosen is a member of the board of directors of the Jewish community in Vienna. In 2012, Rosen was also elected Vice-President of the Federal Association of Jewish Religious Communities in Austria, and in 2021 Vice-President of the Jewish Religious Society in Austria. In 2016, he also took over the management of Austria´s second largest Jewish community in Austria, based in Graz, where in the summer of 2022 he managed to secure the necessary funds to establish Austria's first Jewish cultural center to be opened in Graz in 2023/2024. Right from the start, President Rosen's work for Jewish Association of Slovenia in Slovenia clearly focused on the expansion and development of Jewish life and the internal stabilization of the Jewish community. It was on his initiative that the Synagogue Ljubljana opened on November 9, 2021, where Jewish Association of Slovenia has found a home. Today, President Rosen is a widely welcomed lecturer on the subject of Judaism at various educational institutions. His publications deal with Jewish religious as well as history-related topics.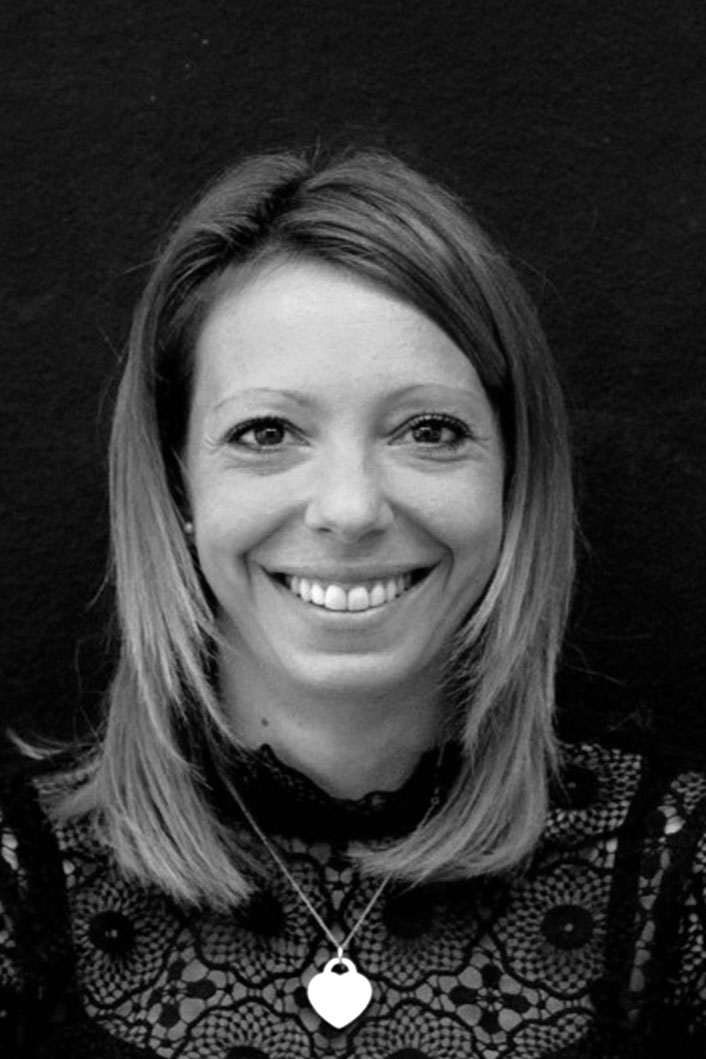 Sara Božanić
Vice-President
Sara Božanić is a designer and CEO of the Institute for Transmedia Design, whose wide-ranging participatory projects focus on education, technology, and engagement. She holds a BA in Fashion Design, and a postgraduate degree in "Corporate Identity, Strategy, and Management" from Elisava, Design and Engineering Faculty, in Barcelon. Raised in Murska Sobota, Sara is a descendant of a Jewish family that was already resident in the Prekmurje region, specifically in Lendava, before WWII. Having grown up with her grandmother, a Holocaust survivor, she is committed to a lively culture of remembrance. Within Jewish Association of Slovenia, she is particularly concerned with preserving the Jewish heritage of Prekmurje and serving JZS members there.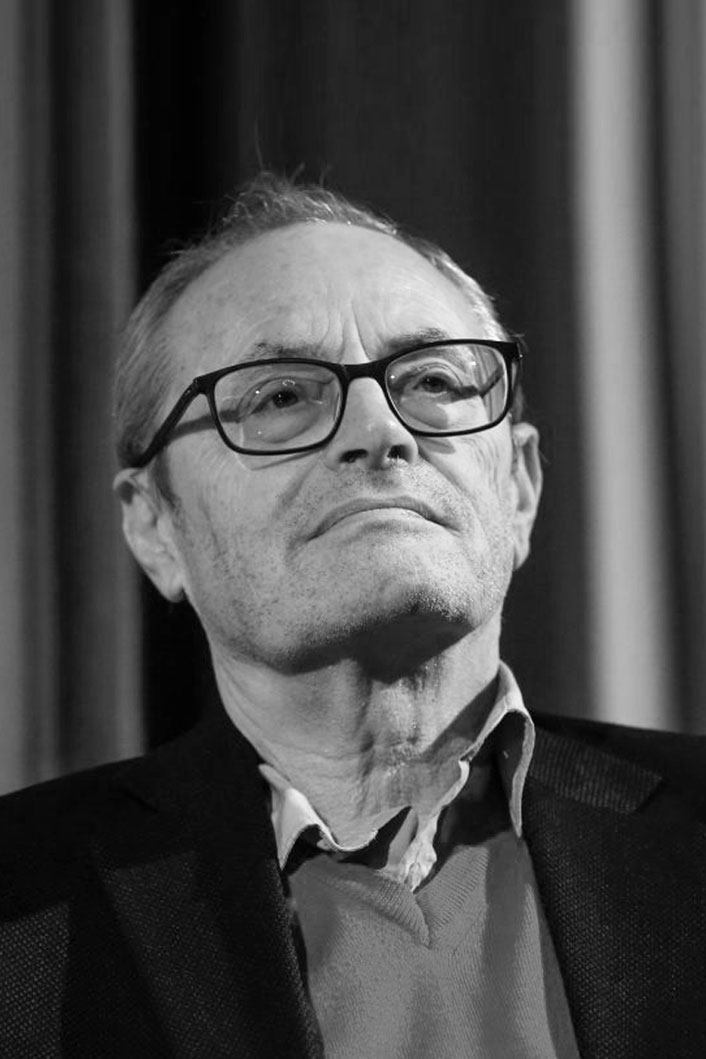 Prof. Dr. Lev Kreft
board member
Prof. Dr. Lev Kreft comes from a Slovenian Jewish family, whose roots in the country pre-date WWII. His mother was the Auschwitz survivor, theatre and film actress Judita Hahn (1926–2020), and his father the playwright, literary and theatre historian/director Bratko Kreft (1905–1996). Prof. Kreft was a member of the Parliament of the Republic of Slovenia from 1990 onwards. After Slovenia gained independence he was a member of the Slovenian Parliament from 1992 to 1996. From 1982 until his retirement, Kreft taught philosophy at the University of Ljubljana, from 2001 as a full professor, and continues to work at the university part-time. Prof. Kreft is widowed, is the father of two daughters and has five grandchildren. He and his family have been active members of the Slovenian Jewish community for many years.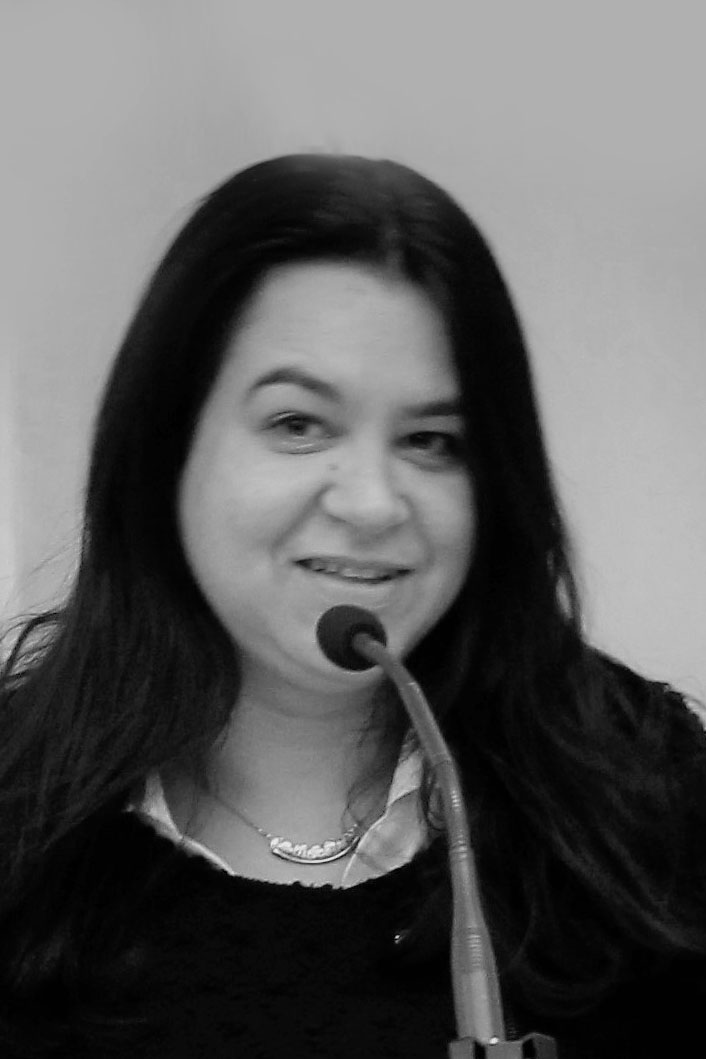 Born and raised in Slovenia, Maja Kutin finished high school in Israel. She holds a BA in social sciences from the Hebrew University of Jerusalem and works as a translator and interpreter for written, oral, and simultaneous Slovene/Hebrew translations specializing in education, culture, business, and trade, and is also an ambassador of Judaism. Kutin has extensive international experience working with people from a wide variety of professional and personal backgrounds as well in advanced cross-cultural work. Actively engaged with Slovenia's Jewish community for decades with a strong track record of supporting Jewish heritage internationally, her expertise is often sought out by tour operators in Slovenia and Israel, as well as by educational institutions and museums all over the country. Owing to her organizational talents, her work within Jewish Association of Slovenia primarily involves cultural projects and those related to Slovenia's Jewish heritage.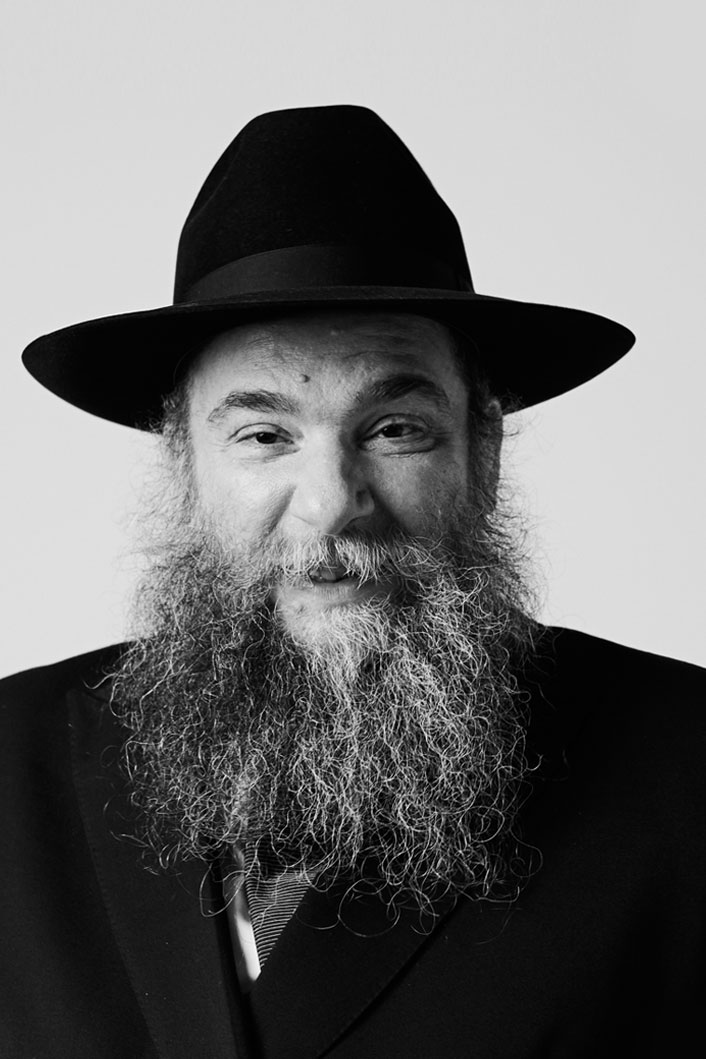 Chief Rabbi Ariel Isaaco Haddad was born in 1967 in Rome, Italy. After his school years he received his religious and rabbinical education in Yeshivat Tomchei Tmimim in Safed, Israel and in Central Yeshiva Tomchei Tmimim Lubavtich in New York, where he received his rabbinical ordination. Rabbi Haddad was appointed Shaliach for Chabad Trieste by the late Lubavitcher Rebbe Menachem Mendel Schneerson. In 2003, Rabbi Haddad was officially appointed Chief Rabbi of Judovska skupnost Slovenije (JSS), then serving as the only Jewish entity in the country. In May 2022, Chief Rabbi Haddad resigned from all his positions at JSS to take up the post as Chief Rabbi of Jewish Association of Slovenia. His deputy in office is the provincial rabbi of Austrian Styria and chief rabbi of Graz, Schlomo Hofmeister MSc. Rabbi Haddad is married and the father of seven sons and one daughter. He currently lives 60 km from the Slovenian capital of Ljubljana in Trieste, Italy, where he also acts as director of the Jewish Museum.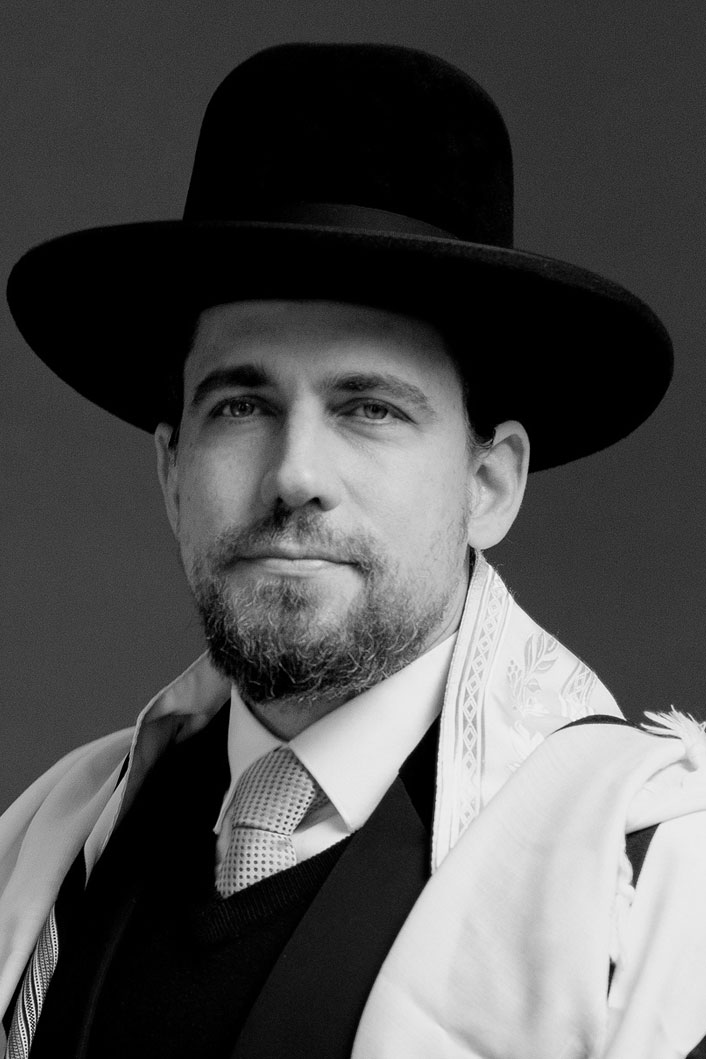 Mag. Schlomo Hofmeister
Rabbi
As his deputy, Chief Rabbi Ariel Haddad is represented when necessary in rabbinical matters by the Chief Rabbi of the Jewish community of Graz and Member of the board of the European Rabbinical Conference, Rabbi Schlomo Hofmeister שליט״א. Both are rabbinic personalities form the rabbinate of Jewish Association of Slovenia.
Rabbi Schlomo Hofmeister, born 1975 in Munich, studied history, politics, and social sciences and completed his university studies with a Master of Science from the London School of Economics in Political Science (LSE). After studies in Yerushalayim et al. at the "Mirer Yeshive" and in the Beit Hora'a of Rav Moshe Halberstam זצ״ל, he received several Semichot and was ordained as Rabbi by Rav Moshe Sternbuch שליט״א, the Av Beit Din of Yerushalayim. In 2012, nominated by Dayan Chanoch Ehrentreu שליט״א and the European Beit Din (EBD), he was appointed a permanent member of the board of the European Rabbinical Conference, he has been the President of the European Mohalim Association since 2013. In 2016 he was appointed state rabbi of Styria and chief rabbi of Graz, and has also been working in Vienna.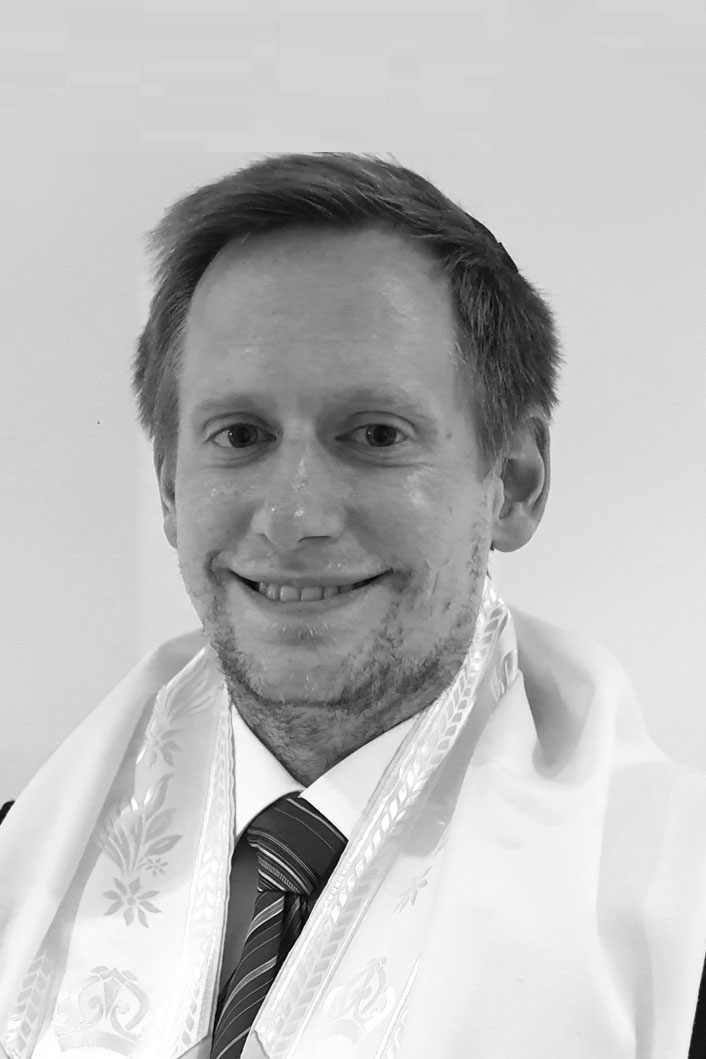 Cantor Michael Kaner was born in Vienna in 1988 and grew up in a strictly religious family. After completing his compulsory school years he moved to Israel, where he subsequently studied at a yeshiva (Torah college). After his return to Vienna he was, among other things, a member of the choir at the main synagogue of the Jewish community in Vienna ("Stadttempel"). In addition to his technical studies, he enjoyed singing and received cantoral training with the Viennese chief cantor Shmuel Barzilai. Subsequently, Michael Kaner acted for many years as cantor of the Jewish community in Salzburg and guest cantor of a number of foreign Jewish communities. In March 2019, he was appointed to the synagogue in Graz; since 2021 he also leads the services and Thora-readings at Sinagoga Ljubljana.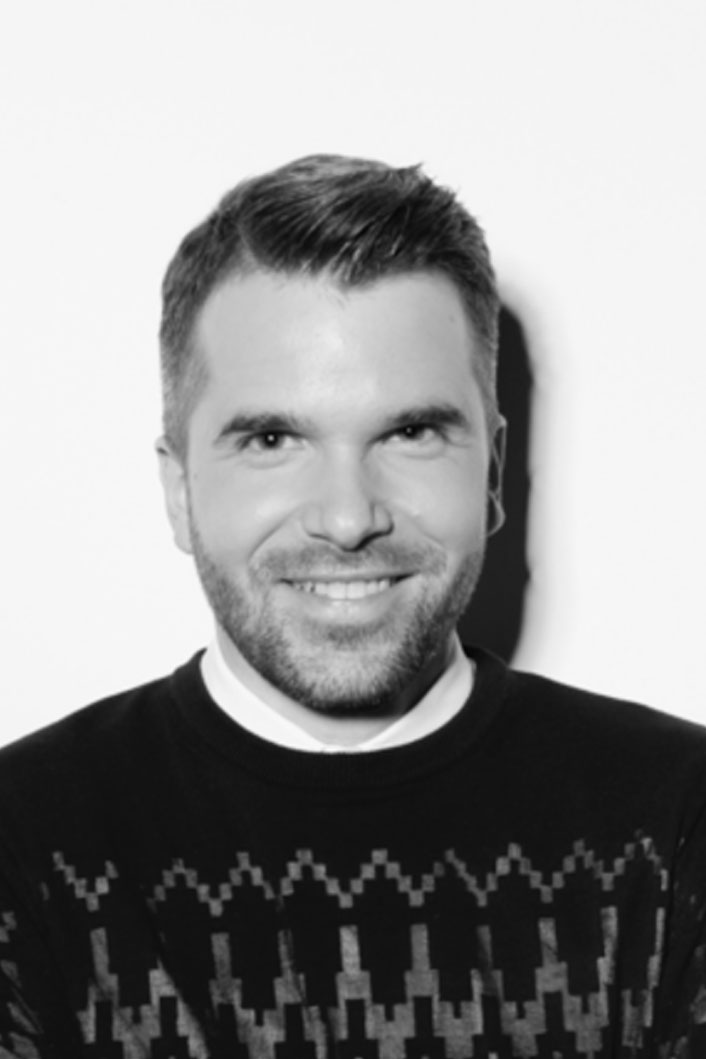 Sašo Kralj
Secretary Genera
Sašo Kralj was born and raised in Ljubljana. After training as a journalist and serving as deputy editor of Slovenia's most widely read weekly supplement he worked as marketing manager and manager of sales networking for an international automaker. After that he turned his attention to branding, becoming an independent brand identity consultant and working as a project consultant to various brands. Kralj is also one of the driving forces behind LJFW – Ljubljana Fashion Week, which has grown into the largest fashion event in Slovenia, and also helped, as CMO, set up the first blockchain-based marketplace for limited edition and luxury pre-owned fashion. Later he served as marketing and hospitality manager at As, the largest high-end restaurant in Ljubljana, Slovenia. In 2021 Kralj joined the Jewish Community Graz team as a public relations and organization specialist, with an emphasis on relations with the Slovenian Jewish community; in this function he now serves as the Secretary General of Jewish Association of Slovenia as well.